How do you organize your favorite belts? It seems like a shame to hang your favorite belts on a hanger in the closet. After years of collecting your favorites - there has to be a better way to store and organize your belts? Well, we think so. And so do you. After listening to your comments and sorting through colors, models, and styles, we crafted a luxury belt box that is functional and looks great on any dresser top.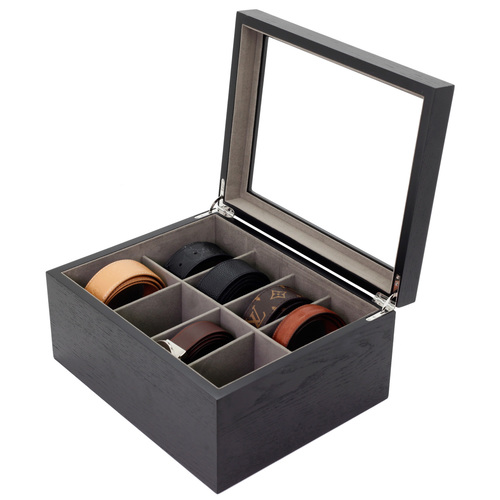 What do we love about this belt case? The beautiful wood grain is one of our favorite features. It's designed with deep and wide pockets so you can store belts of any size. The top is designed with a see through panel so you can see your belts and keep them in view. Store up to 8 of your favorite belts in our wood belt case.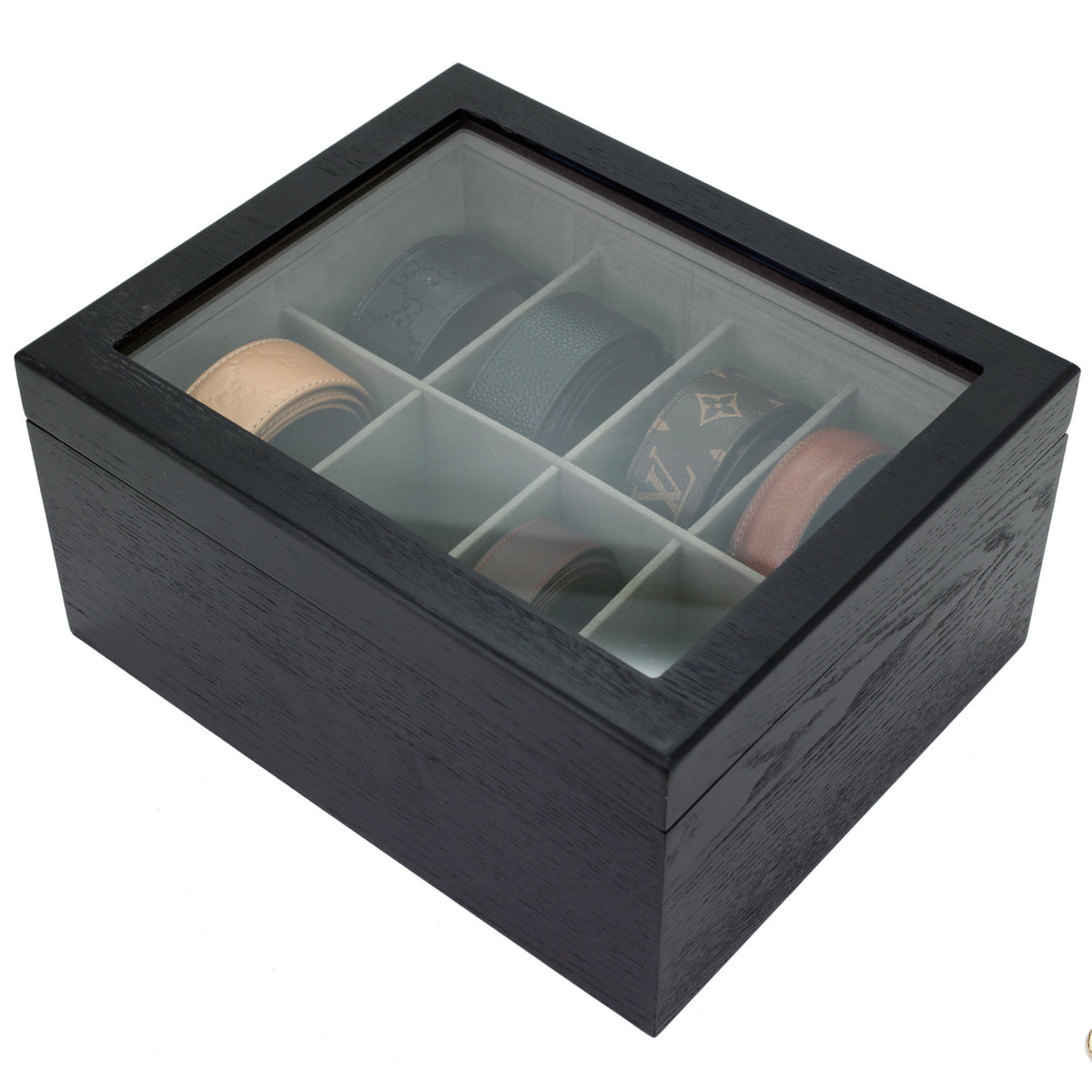 We've heard that some people are storing their leather belts in this case because it keeps them from getting dusty. It's also great for storing some of your more luxury belts, and have them at the ready for special occasions or work events. However you use it, this belt box is sure to be a favorite piece that can be used to store all your best belts.